Do you recognize her? She is Chiara Maci and you probably "met" her on the Web while you searched for recipes. Her blog, SorelleInPentola is written with her sister. Perhaps she entered your living room through the television with popular programs such as Cuochi e Fiamme or more recently TheChef. According to opinions on the internet she is the foodblogger Italians love most.
Chiara will soon be the mother of Bianca, who is due in January. Just think about the delicious meals this child will have! While we wait for Bianca to be born, we are proud to share a photograph with you. Jolanda – blogger, entrepreneur and co-founder of FattoreMamma – is giving Chiara our Book PopUp, Tulip version. How nice to know it will be the "cradle" of a little gourmet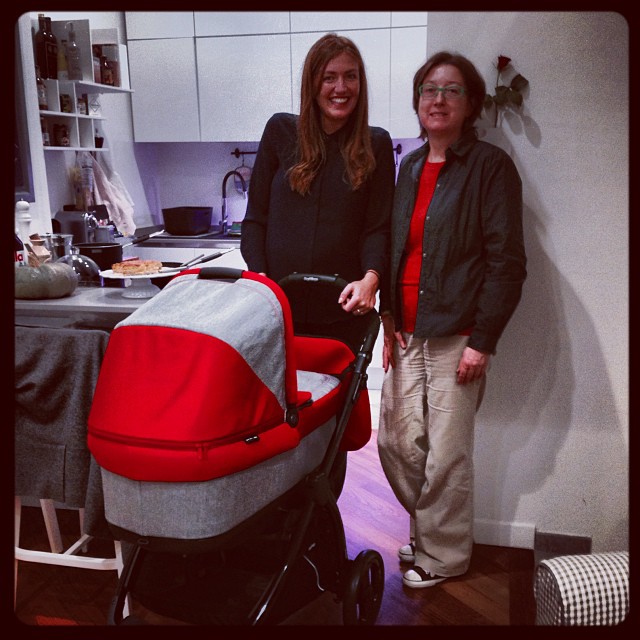 "I am delighted but most of all I want to try it out!! I can do it!" declared Chiara in the comments to this lovely picture.
Of course Chiara – a woman like you, who managed to successfully tame and combine ingredients, cookers and chefs – will be able to put up and collapse our Book PopUp very easily. After all, this is precisely what we work for

C-o-n-g-r-a-t-u-l-a-t-i-o-n-s!
PS: ehm, just in case – we made a fantastic video in which everything is explained!