Ines Zappa was always a dynamic, strong and tireless woman. She was born in 1924 in Arcore and started working at the age of only 15 in Falck, where she met Giuseppe Perego, founder of our brand and father of her six children.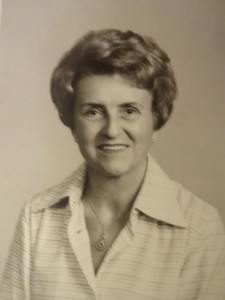 At her husband's side she took part in the great Peg-Perego adventure from a privileged point of view whilst she continued to be a mother on hand to help her children. The adventure started in her free time when her children were born and led the Perego family to create a world-leading infant care company.
Ines leaves behind six children, seventeen grandchildren and sixteen great grandchildren. A strong and united family that remembers the humble yet aways energetic personality of "Granny Ines".
Always devout and charitable, after the death of her husband in 1984, Ines dedicated herself to many charitable activities in the Arcore community.
She now rests in the family crypt at Lesmo cemetery.
Her last wish was to donate the money that would have been spent to funeral flowers to charity, a desire that captures her spiritual strength and generosity.
Many friends and relatives visited her at the mortuary and attended the funeral of this woman who represented, in all respects, a part of the history of Arcore and Italy that inspired by great ideas can develop though dedication, pragmatism and passion.
A passion that is at the basis of our company and the values that we continue to promote over the world through the great PegPerego family.