You've been fact finding to choose the product that best suits your needs. The shopkeeper has showed you products in faux leather or with faux leather trim, but you haven't dared ask for details. We have collected the most frequently asked questions and addressed them to Alessandra, from the Peg Perego levitra versus viagra dosage. Here are her answers!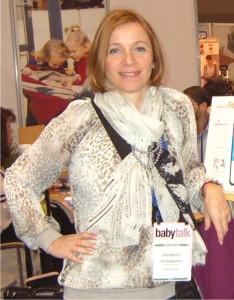 1. What is faux leather?
Faux leather is an eco-friendly alternative to leather.
2. What is meant by faux leather?
It is a synthetic product that looks and feels like real leather.
3. Apart from a question of ethics, what is the difference between real leather and faux leather?
Real leather is very expensive and is much more delicate than faux leather. It is consequently being used less and less frequently, even in fashion. Moreover, working with leather requires a whole different type of industrial plant.
4. What is faux leather made from?
Cloth material, made of cotton or a cotton/polyester blend, is coated with polyurethane resins.
5. What standards govern the production of faux leather?
Faux leather must be certified under REACH or Class 1 OEKO-TEX Standard 100.
6. Is faux leather stronger than other fabrics?
It certainly lasts longer. Suffice it to say that 99% of the bags and shoes produced worldwide are made with faux leather!
7. Is faux leather easy to clean?
It can be cleaned with ease using any kind of damp cloth ("magic cloth" is particularly effective).
8. Does faux leather make you sweat?
It is not a breathable material as it repels water, it doesn't absorb it. In itself, the material will not heat your child or make him sweat. However, if the child sweats easily, it would be best to use a reducer made of absorbing, breathable fabric.
9. What type of deterioration is the material subject to over time?
The faux leather used by Peg Perego comes from a German company that uses it for furniture, cars and street furniture, and is guaranteed to be long lasting. We have put it through the Martindale Rub Test, which has confirmed its resistance.
10. Can faux leather linings be removed?
Faux leather linings can be removed just like fabric ones.
11. What are the advantages of faux leather?
Faux leather is easy to clean and long lasting.
12. Is faux leather made from recyclable or recycled materials?
At present, manufacturers of faux leather do not use recyclable or recycled materials. "Regenerated" leather is obtained from scraps of real leather, but this is very expensive.
13. Are product models in faux leather more expensive?
Faux leather is more expensive than PVC but costs the same as stainproof and waterproof fabric.
14. What Peg Perego products are currently available in faux leather?
The Tatamia, Siesta and Prima Pappa Diner Ecopelle high chairs are completely lined in faux leather.
In other products, such as car seats and bassinets, we use faux leather trim combined with other fabrics.
For example, the Cocoa-colored car seats are made of faux leather and fabric, the Paloma version of the Culla pram is made of faux leather, the edges of the hoods of some fabric patterns (Zaffiro, Newmoon, Java, Boheme) are made of faux leather, and the plain-colored element of the brand new Scozia pattern is also faux leather.