Every travel system, stroller or pram you buy comes with an instructions booklet with technical details, instructions for proper use, warrantee information etc. The booklet is most likely to get lost or end up in the basement, which is not exactly handy. All the instructions booklets can be found online but, let's face it, who wants to read them to find out how to clean the sun canopy? Here is everything you need to know to keep your stroller clean and in good condition.
Maintenance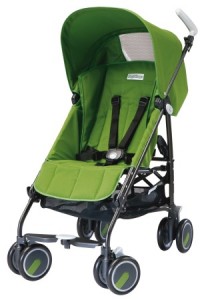 Strollers, prams (and car seats) must be kept away from the rain, snow, water etc.
So remember that if you leave your stroller to get soaked in a thunderstorm, you are not protecting your investment (what if baby number two comes along?).
Prolonged exposure to sunlight should be avoided. We are sure you would never leave a baby or child in the stroller or the pram on the beach in the sun. Keep your stroller in the shade and the colours will not fade.
Strollers, car seats and carrycots must be stored in dry places – which, it must be said, do not include basements.
Cleaning the chassis
The chassis is the heart of the technology you love our products for, so maintenance activity must be performed regularly and adequately.
The plastic parts must be washed periodically with a damp cloth.
Do not use solvents or similar products.
The metal parts must be kept dry to avoid rust (do spend a few minutes drying the chassis if you were caught in the rain).
Every 'moving' part (the adjustment system, connection system, the wheels) must be kept clean. Dust, mud and sand are the worst enemies of moving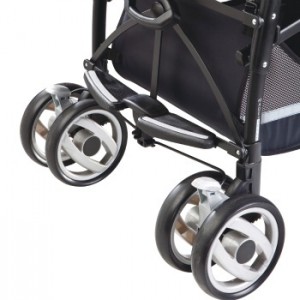 parts because they can seriously affect the mechanisms that ensure your stroller and pram work. Use light oil if necessary.
Should you find a dead insect or a piece of chewing gum, remove the foreign body and clean with a damp sponge.
Cleaning the raincover
If you live in a big city you are likely to notice that sometimes the rain leaves a nasty layer of dirt on glass or protective covers. You could also forget to take the raincover out of the buggy and go to the beach with it…
To clean the raincover, simply sponge it down with soapy water. Do not use detergents.
Make sure it is dry before folding it and putting it away.
Cleaning the fabric
Crumbs, fruit juice, ice cream, yogurt, jam… Yuk! It takes a lot of effort to keep the seat of a stroller or the car seat clean.
Fabric parts must be brushed to remove dust and other waste.
In extreme cases – if people have th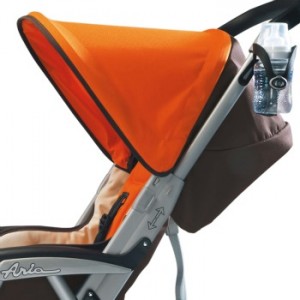 rown wedding confetti over the stroller for example – a hoover might be useful.
Detachable fabric elements must be hand washed in water no hotter than 30 degrees centigrade.
Do not dry clean.
Do not use bleach or other bleaching agents.
Do not wring or dry in a tumble dryer.
Do not iron.
Have you read everything? Right These are the basic instructions for looking after the product you have bought. Follow these instructions and your product will work well and stay in good condition. If you have doubts…
Please call on the free phone number 800 14 74 14 from landlines. It's obviously worth it, isn't?