What stroller should you choose? Booklet 50 S helps you live your time together to the full.
You've probably never had much time to walk, and taking a stroll may never have been one of your favourite pastimes. But now that you're a parent, my guess is you like the idea of having a walk with your child – especially now that he's a few months old, and starting to sit up and look at the world go by.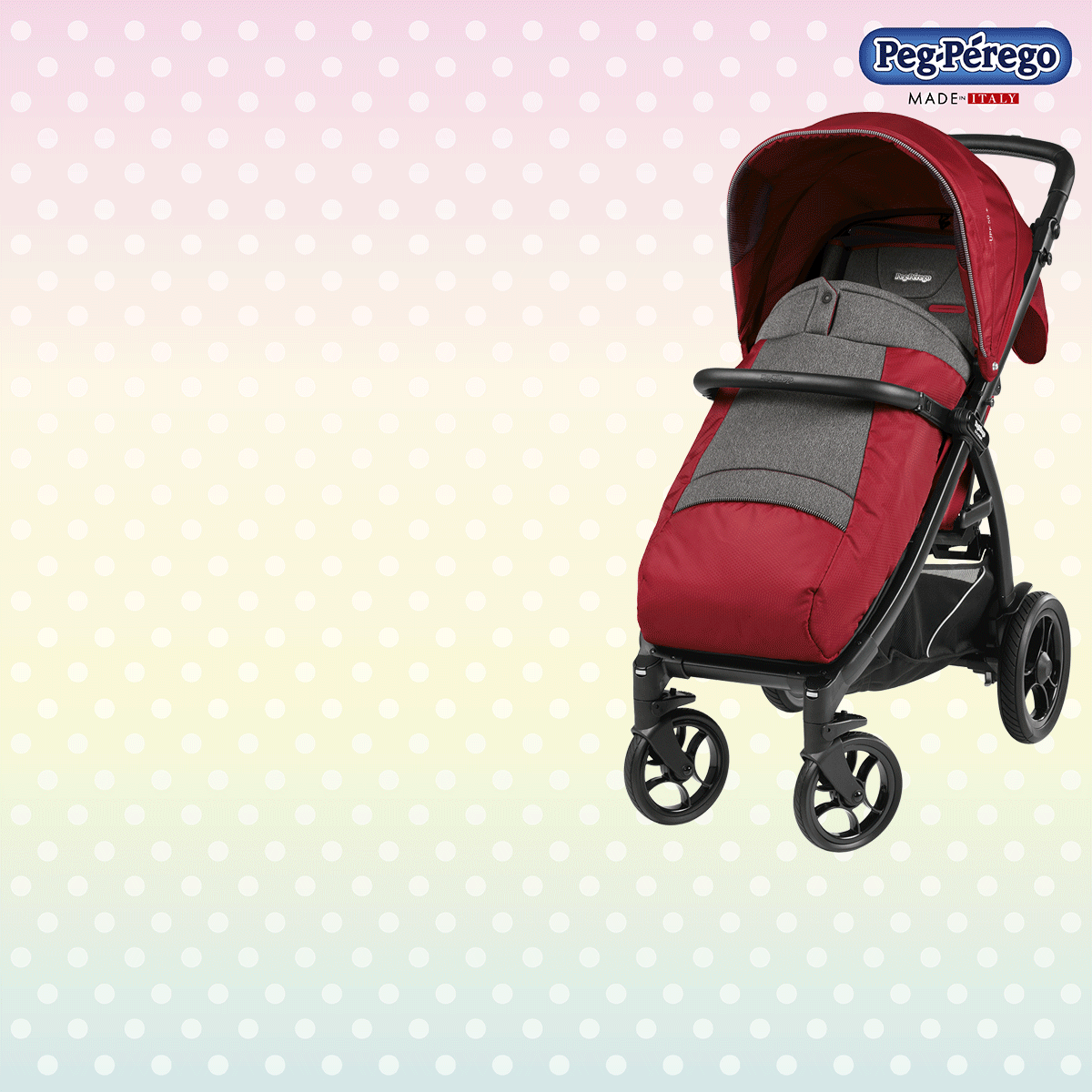 It's good for mom and it's good for baby
The good news is that walking is easy and within everyone's reach. It is good for the heart, but also for the mind. While you're walking, endorphins arouse a feeling of euphoria that makes away with stress, anxiety and concern. It clears the mind, and if you're feeling good, so will your child. After spending his first few months in a Navetta bassinet, now he can't wait to go out strolling with mom and dad, taking in the wonders of the world and meeting new people and other children.
Whether he already knows how to walk, or he still has to take his first steps, the stroller will be your constant companion on your walks together. If you like more dynamic outings, you'll love the compact, practical and versatile Booklet 50 S stroller with an aluminium frame.
Great freedom, on any ground
Time to get ready! Put on some comfortable clothes and have a chat with your little one. Tell him you're about to go and check out the outside world, and that it's going to be fun. He'll feel involved, and he'll learn to recognize the preparations for this pleasant moment of the day. It is extremely important to spend some quality time together, so the details shouldn't be left to chance – especially those, such as the choice of stroller, that will help you have a more pleasant experience.
If your destination is a park or a dirt path, you'll need wheels that can live up to the situation, such as the Soft-Ride wheels of the Booklet 50 S. Their ultra-resistant treads, shock absorbers and 12 ball bearings will allow you to take on any terrain, no matter how rough!
Fancy a stroll in town? You'll need to be able to manoeuvre your stroller with ease. What about a stroller that is just 50 cm wide and comes with an adjustable handle in hand-sewn faux leather? With Booklet 50 S, you can tackle the narrowest corners, such as old elevators or supermarket checkouts, with just one hand!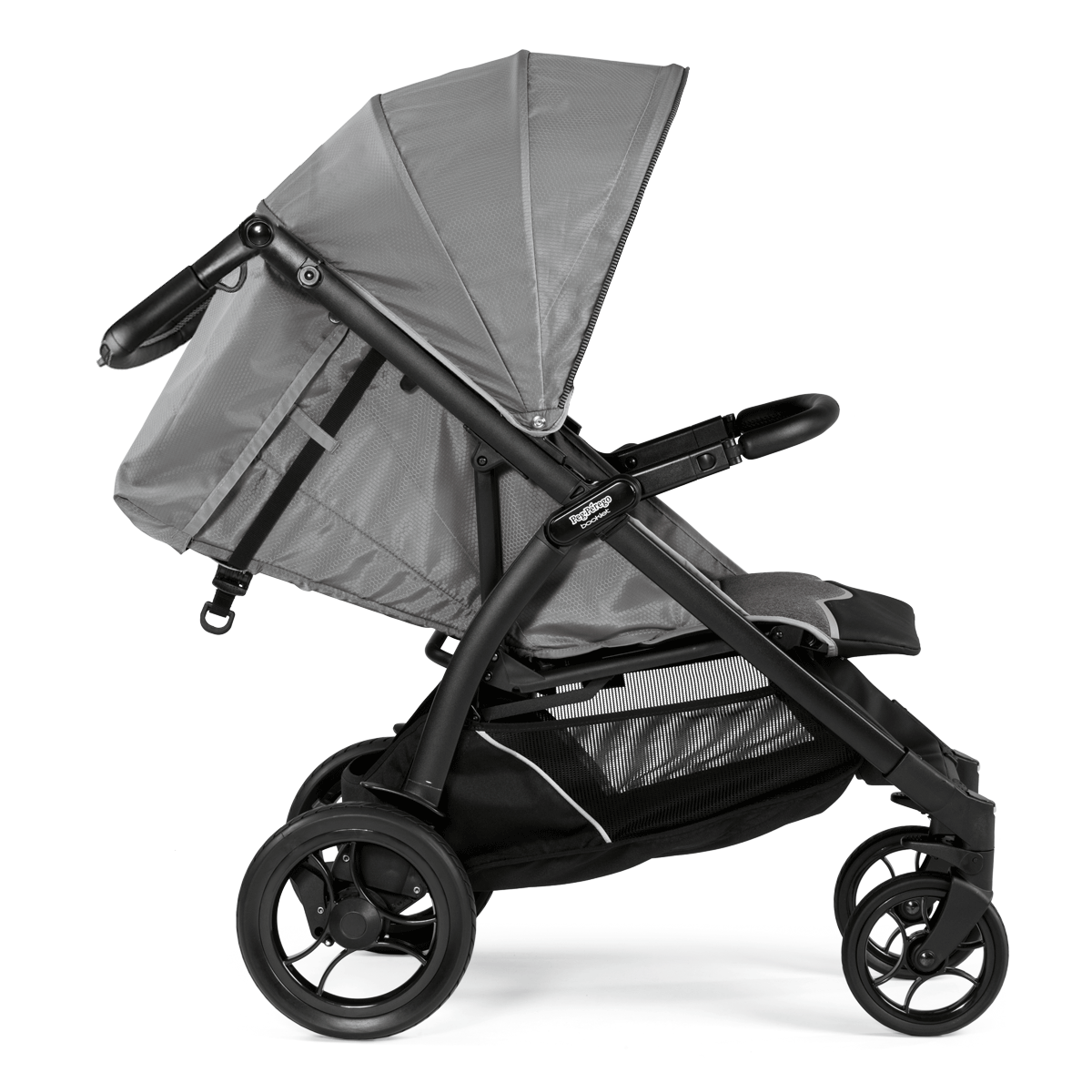 No fear of the unexpected
You'll also manage to get on and off the bus with ease. Why? Because you can close it with one hand, and it stands upright on its own, without taking up too much space. Once folded it can be carried like a trolley case by its centralised handle. "Yes, but on public transport, where everyone can touch it…" No worries, the cover that comes into contact with your child remains protected, guaranteeing the utmost hygiene.
The beauty of going for a walk is being in the open air, especially after the endless bad weather. But to avoid the unexpected cold, you can use the stain and waterproof fabric foot muff provided with the Booklet 50 S. That way your child will be enveloped in a soft embrace and sheltered from the cold. To protect him from the wind and sun, you can extend the hood with UV Protection 50+, which is also equipped with a loop to hang your baby's favourite toy.
Strolling about and taking in the sights can be very tiring. The Booklet 50 S comes with an adjustable backrest and footrest, so that you can find the best position for nap time while out walking.
And if the look is important to you…
You can choose between three colours – Vibes Black, Vibes Gray and Vibes Red – for the soft technical honeycomb fabric with fashionable inserts. And the style? Sporty, and absolutely on-trend.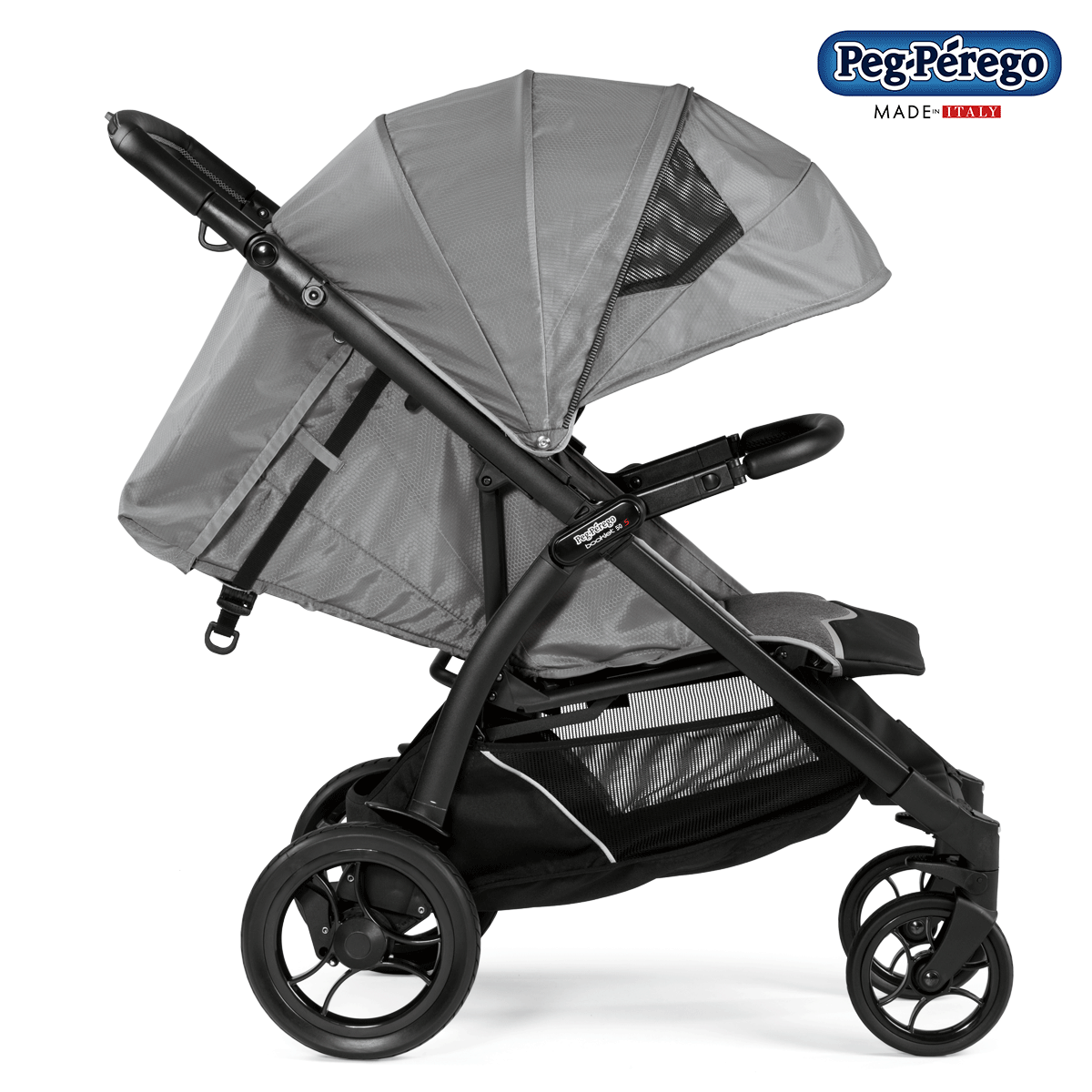 You can also transform it into a handy travel system

You can transform the Booklet 50 S stroller – approved for use from birth – as a handy travel system. Booklet 50 S can accommodate the Porte-enfant accessories and the Primo Viaggio SL car seat, sold separately. Booklet 50 S also comes with a baby bag with changing mat.
So, what stroller should you buy? If you want to spend some quality time with your child and don't wish to leave the details to chance, then the Booklet 50 S, in Peg Perego's all-Italian style, is the perfect choice, rooted in inimitable simplicity, functionality and beauty.
#ItalyaTasteForLife