During the tour in the departments of the PegPerego plant in Arcore we reached Customer Services, with the workstations of the staff who try to solve the problems you tell us about over the telephone or via e-mail. What is truly impressive – more than the desks – are the shelves in which spare parts are stored.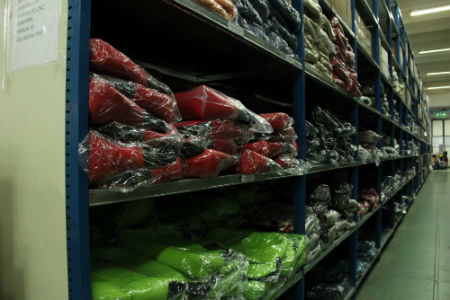 All this is of course possible because our Made in Italy and internal production policy allow us to store a number of items so they are available if needed. Here for example is a delivery, waiting to be processed by our staff.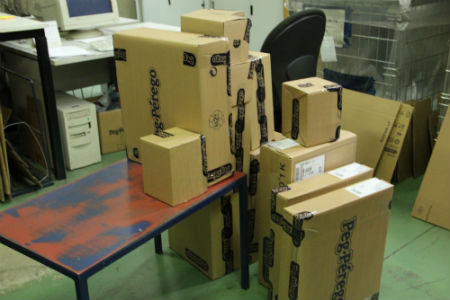 We believe post-sales service is important because it is a tangible sign of the attention we have for customers and because – thanks to our company model – we can truly satisfy many requests.
What do you need to do if you require assistance for one of our products?
For doubts or problems regarding our products, for queries about warranties and spare parts you should, first of all, return to the store you bought the product in. Retailers have all the correct information to deal with the problem directly or to contact us easily and immediately.
If, for whatever reason, you cannot contact your retailer, find  the store nearest to you and explain the problem – they will be able to supply the required assistance.
If the retailer is unable to help you or offers solutions you are not satisfied with, you can contact our customer service directly +39-039-6088213.
If you prefer, we can provide assistance via e-mail. Write to assistenza@pegperego.it
However, we recommend going to a retailer first because often it is necessary to see the product to assess the problem or even simply to establish the precise model of your product (which is necessary if spare parts are needed). Please bear in mind that if you contact us by phone or e-mail we may ask you for a photograph to better understand the problem and solve it.
All contact details can be found on the www.pegperego.com web site.
In the comments to this blog we often receive assistance requests that we cannot satisfy directly because, as mentioned above, everything has to be analyzed by qualified staff before the problem can be solved. We want to remind you of this because, although we try to help you, it really is much quicker and easier for you to contact the right person!
Thank you for your cooperation