How cute is the little girl in this photograph, sitting on her Rialto seat? Daddy Chris shared this photo with us on our Facebook page to show how satisfied they were with our product. Let's say she really likes it – look at how she is raising her feet to touch the tray…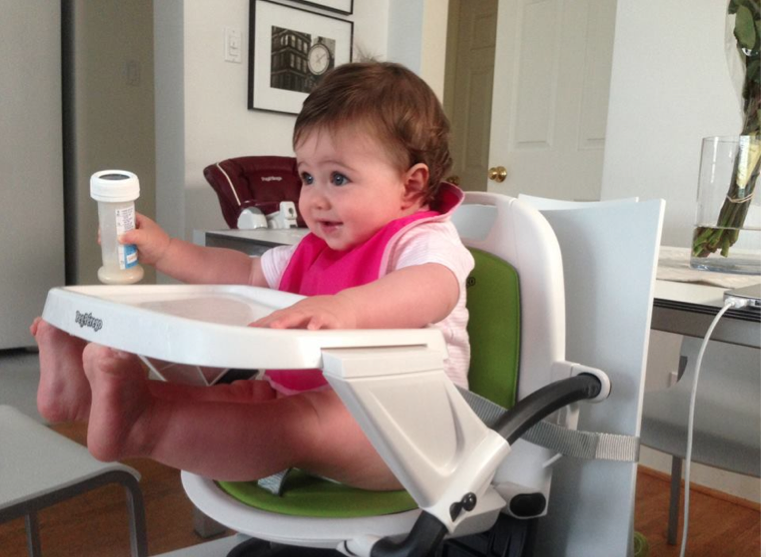 We would like to thank Chris for sharing this photograph with us.
"Our little Mia in her new Rialto booster seat that we picked up in Italy 2 weeks ago," commented Chris. Perfect for travelling, visiting restaurants or even just having around the house as an alternative to a proper High Chair (we have the Pappa Best as well). Very well made. Very compact when folded. And looks just great."
In other words – he is very pleased.
What can we add? If you are not sure apple green is your color, there are other colors for Rialto – orange and licorice (black)