If you don't make a habit of hopping from one mommyblog to the next, you may not know her, but Heather B. Armstrong is a power to reckon with across the ocean. Heather has become a professional blogger, and her blog was reported on Time.com as one of the five essential blogs to read in 2011.
Having arrived in Los Angeles after graduating, Heather began working as a web designer and launched her blog, Dooce, as a hobby in 2001. But life, as we all know, has a way of changing, and soon the adventures of a single woman became the journal of a new mom.
The blog, which became a source of income for Heather when she lost her job, also served as a relief valve that sustained her during her postpartum depression.
Then, in 2005, the blog achieved such an astounding success that even her husband was able to resign from his job and "climb aboard" of this adventure that allows them to work from home and be close to their children and their dogs on a daily basis.
Included on Forbes' Top 100 websites for Women and on Babble's list of top 50 mompreneurs, Heather – crowned by the New York Times as the Queen of the Mommy Bloggers – has become very influential, authoritative and widely read. This is why our American team was flattered and delighted when they spotted one of our high chairs in a photo published on her blog.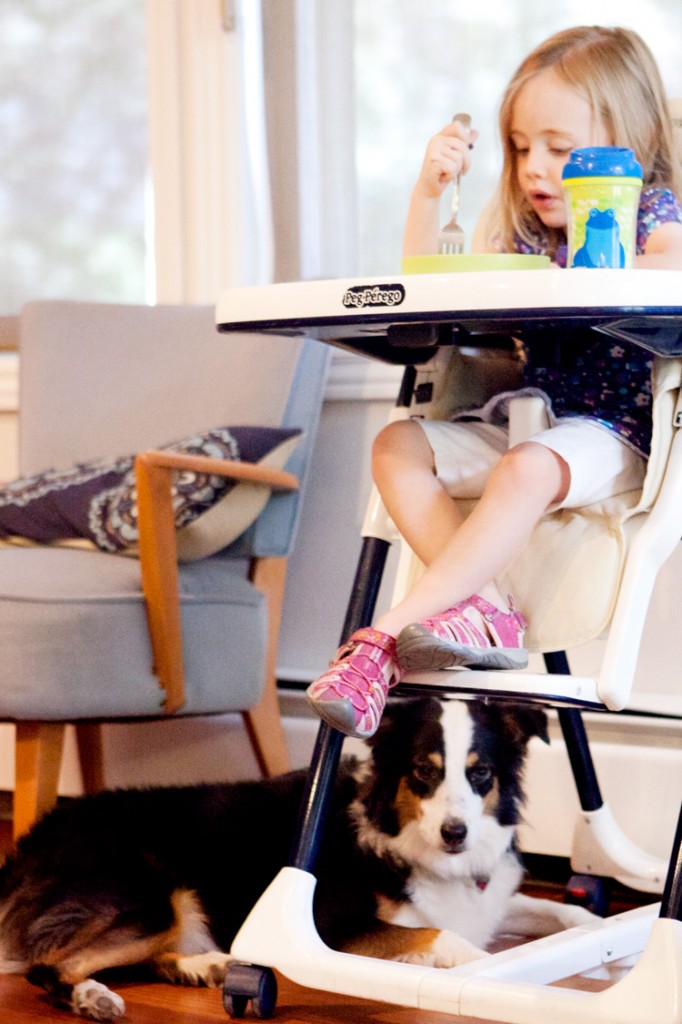 The photo accompanies a post dedicated to one of the thousand questions of motherhood, namely: the appropriate age to leave the high chair. In recounting her experience, Heather confides that "that chair is really easy to clean up". Yes, that's what we always say, but what a satisfaction to have earned the respect of the Queen of the Mommy Bloggers of America! Let us gloat a little, as we shout out an excited T-H-A-N-K-S, hoping it reaches as
far as Utah… Thanks Heather!
PS: The photo is taken from the post that has made ​us so happy and that you can find on Dooce.com