Who promoted denim to more than just casual and leisure wear is hard to say. Over the years, catwalks and accessories have certainly aided its success, and its versatility has allowed it to reach new heights, turning it into an essential classic and a must have for any occasion. Reinterpreted in strong, sober hues, such as black and dark blue, denim can be extremely elegant, especially if embellished with glamorous details.
But what does all this have to do with PegPerego, I hear you ask? After the great success of our classic denim range, we have decided to launch our Denim Black fabric, with a sober and elegant soul. Thus, our light and plucky denim line with a vintage appeal is now flanked by a new interpretation of denim.
Denim Black is embellished with lurex thread, stitched black faux leather and precious details that make this a decidedly trendy and sophisticated model, designed for the more fashion-forward woman who does not want to compromise on quality and safety "made in PegPerego". The Denim Black cover is 74% cotton and 26% polyester to ensure greater dye resistance and stability. As a result, the dye notes not run when washed or become discolored by light.
Which items are available in Denim Black? Our Young pram and our Uno stroller; but, above all, Denim Black is one of the fabrics available in the
collections named Freedom of Choice, the new PegPerego philosophy that enables parents to customize their child's very own transport system.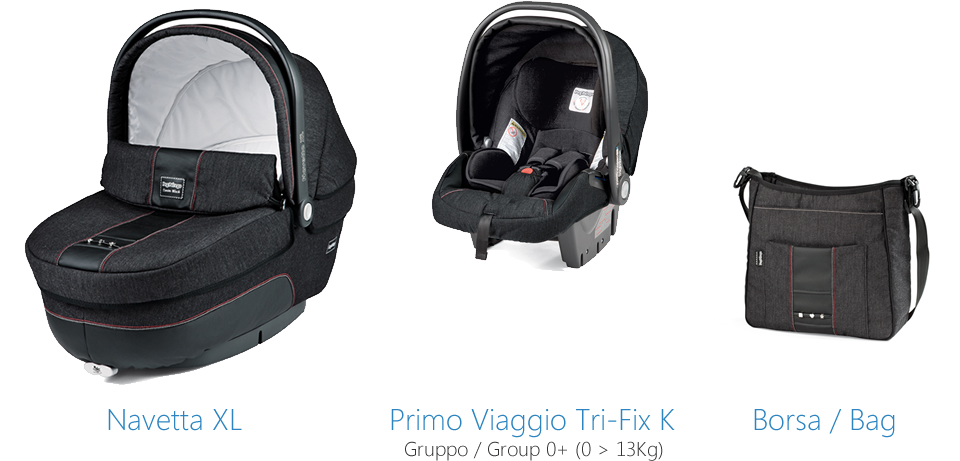 It's "made in PegPerego", it's glam, it's versatile… You can be sure: it's going to be a success!