Travelling is one of life's greatest experiences, as is playing. Togetherness, friendship, happiness, being carefree: travelling gives you plenty of positive vibes and makes life fun. It's an opportunity to be with friends and family, on an adventure in discovery of new horizons together.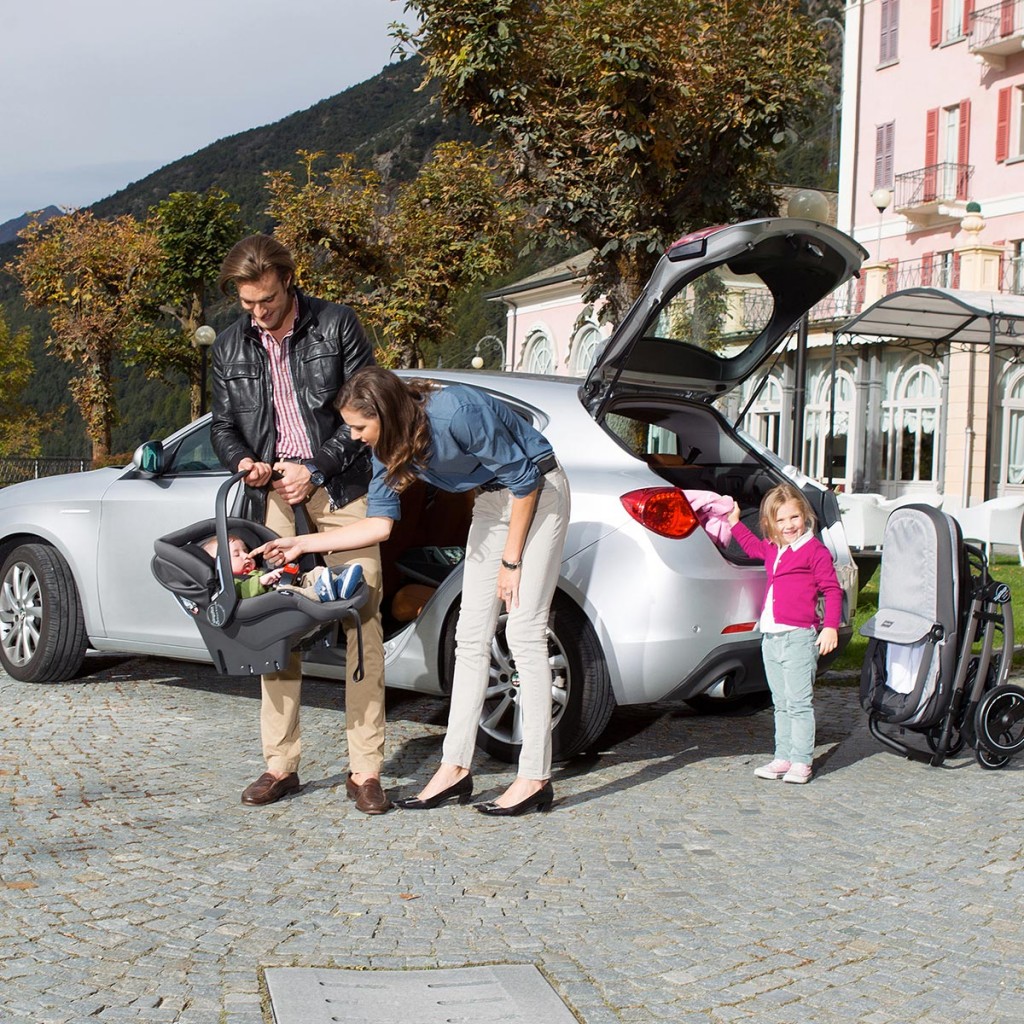 Travelling means experiencing the pleasure of looking forward to a new experience, whether it's watching a film at the cinema, going on a voyage or an important change in life like bringing a new baby home from the hospital.
And travelling is the enjoyment of returning home with plenty of new experiences to talk about, aware that no words can fully express what you have experienced.
We've always loved travelling.
Travel is what first took you to see what was outside the door of your home when you were a child, and then to see what's outside the window of your car; as a teenager, it took you to discover distant lands and find your own place in the world; and now, as a parent, it allows you to take your own children along the same path, protecting and guiding them.
You know it's not easy to travel with children. Going places with young children forces you to address a number of practical and organisational difficulties. It can become a true psychological barrier that you need to go beyond if you are to enjoy all the experiences of life.
To explore the world with your children in perfect serenity, you need the right equipment: safe, practical, comfortable solutions. Peg Perego has been with you ever since you were small and wanted to spend as much time as possible playing. And we continue our experience together with a complete line of travel systems designed to guarantee safety and comfort.
Good reasons: 9 new generation car seats.
Ready to travel with you as an indispensable aid to your trip! Here they are:

Car seats for all ages and categories, from birth to the age of twelve.
The first nest for baby to travel in:
Navetta XL and Navetta Elite: supplied with a Car Kit with three point belts with shoulder pads (sold separately).
The first true car seat, facing the opposite direction to the direction of travel:
Primo Viaggio SL: safe connection with a Belted Base and an Isofix Base 0+ 1 K (both sold separately).
Facing the road, now that the child is big enough to look out the window:
Viaggio 0+1 Switchable: held in place with safety belts in either the direction of travel or the opposite direction.
Viaggio1 Duo-Fix K: can be held in place with the safety belt or with the Isofix Base 0+ 1 K (sold separately).
Viaggio1 Duo-Fix K TT: with built-in Isofix attachments and a Top Tether anchorage belt.
Long-lasting multi-group seats:
Thus equipped, you can travel safely with your children as a responsible parent and driver, not just a passenger.
#MoreThanAJourney, #ViaggiareèPegPerego,  because we've always loved travelling with children!