A modular travel system is the best choice for the long journey of love you are about to start with your baby. The combination of different products (chassis, bassinet, stroller seat, car seat, diaper bag) allows you to optimize costs, functions and available room. To help satisfy the various needs of families, Peg Perego offers different solutions in which the chassis has specific features, e.g. Easy Drive, Book Plus, Book Plus S, Book Plus 51, and the special editions of Book Plus Pure and Book Plus 500.

A crucial factor leading you to make a choice is how the chassis folds, which can be a book-fold or an umbrella-fold.
All our chassis have a book-fold, with the exception of Easy Drive, which has an umbrella-fold and is available in the Switch Easy Drive Completo Modular and Switch Easy Drive Sportivo Modular versions.  

Book Plus, Book Plus S, Book Plus 51 have a book-fold but the features listed below make them different.

Book Plus S is the top of the range and its distinguishing features are the faux-leather handlebar, the Soft-Ride wheels and the side command, which allows you to switch from locked to swiveling wheels without bending down. It stands out for its elegant design. It is available in two colors (Jet or White-Black) in the Completo, viagra henderson nv and PopUp versions.
Book Plus 51  – as the name says – is only 51 centimeters wide and moves easily, fits everywhere (even in the narrowest of lifts) and takes up less room in the boot of the car. Its compactness is its winning feature and it is available in the Completo, Sportivo and PopUp versions. The available chassis colors are Jet and White-Black.
Book Plus is the innovative chassis that marked the "Book" era in the Peg Perego mansion. It comes in two colors, Silver-Black or Total-Black. This super-maneuverable compact stroller can be opened, folded and steered with just one hand. It is available in the Completo, Sportivo and PopUp versions.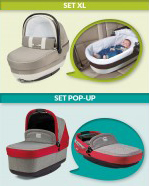 As the picture clearly shows, these three chassis can be fitted with two bassinets, Navetta XL  (suitable in cars for newborns or up to 10 kg, Group 0) or Navetta PopUp (which does not need to be removed from the chassis to fold). The kind of set and the available colors and fabric depend on which bassinet you choose.
We have two more modular systems to talk to you about, the ones we define "Special edition".

Book Plus 500 is the travel system signed by FIAT – a dynamic system with lots of different accessories all tuned to the unique Fiat 500 car.
Book Pure Modular is one of the new items in the 2015 collection. Its total-white look and faux-leather details make it a truly "glamorous strolling" modular system.
The available fabrics and colors are part of the Glamour Collection, in which trendy colors and faux-leather are harmoniously combined.
Free to choose is our philosophy  :-)