Christmas 2014, everybody is ready. Letters have been sent, wishes made, parents promoted to being Santa's elves, fairy lights on as everybody waits.
 The magic of Christmas night is unique, but every years it returns – and every year there is a new surprise to light up a child's face with joy.
We too have been busy preparing surprises that meet children's expectations – as busy as everybody in Santa's Village.
Gaucho SuperPower has just won the ToyAward awarded by the G! come Giocare trade show. Well, how could it not, it is the bolder version of our ever-popular Gaucho, the off-road vehicle that so many children loved to play with and that drove them on great adventures.
With lots of accessories and more powerful than before, Gaucho SuperPower is suitable for children aged 6 and over.

Polaris Ranger RZR 900 Camouflage is waiting for you at the ford! With its 12 Volt rechargeable battery and 2 speeds to tackle slopes up to 17%, it ensures children aged 3 and over have loads of fun.
Vespa is an electric scooter with a 12 Volt rechargeable battery suitable for boys and girls aged 3 and over. It is a faithful reproduction of the original Piaggio model, with chrome details and unisex color. Needless to say, children adore the removable top box!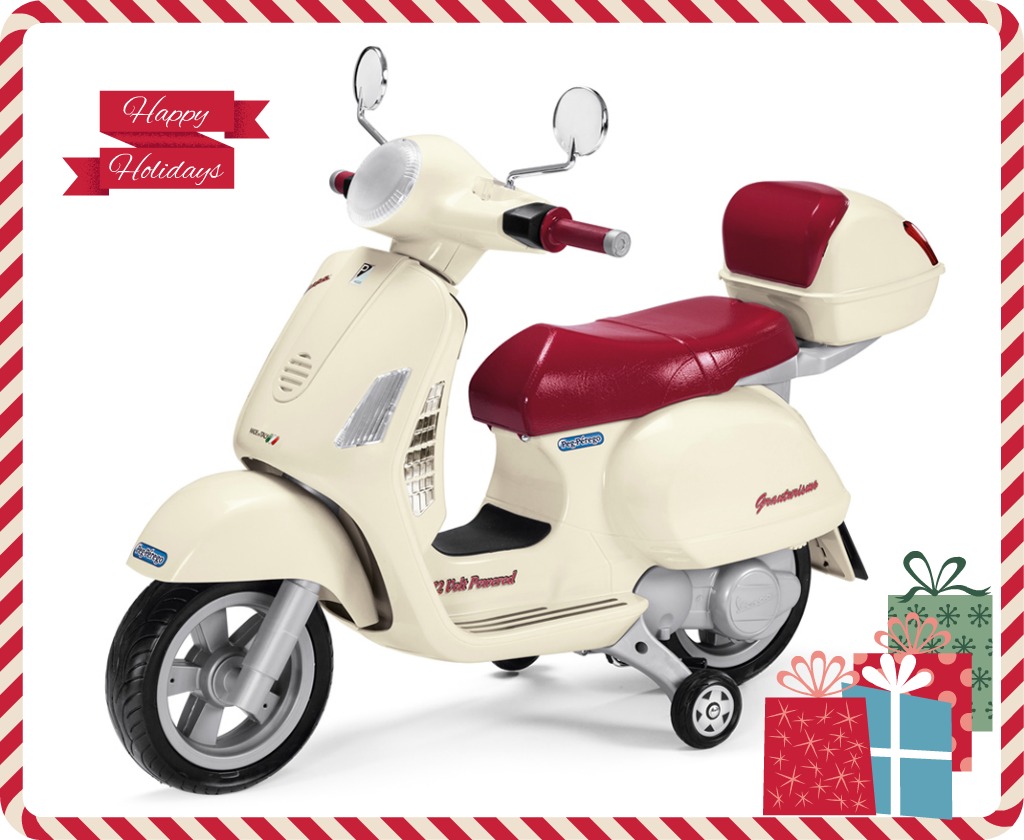 Fiat 500 Remote Control is the first Fiat, available in red and pink, that can be driven by children aged 1 and over. This is partly because the remote control allows parents to… steer away from trouble, without making it any less fun! With its 6 volt battery this model grows with your child – you can forget about the remote control when it is no longer necessary!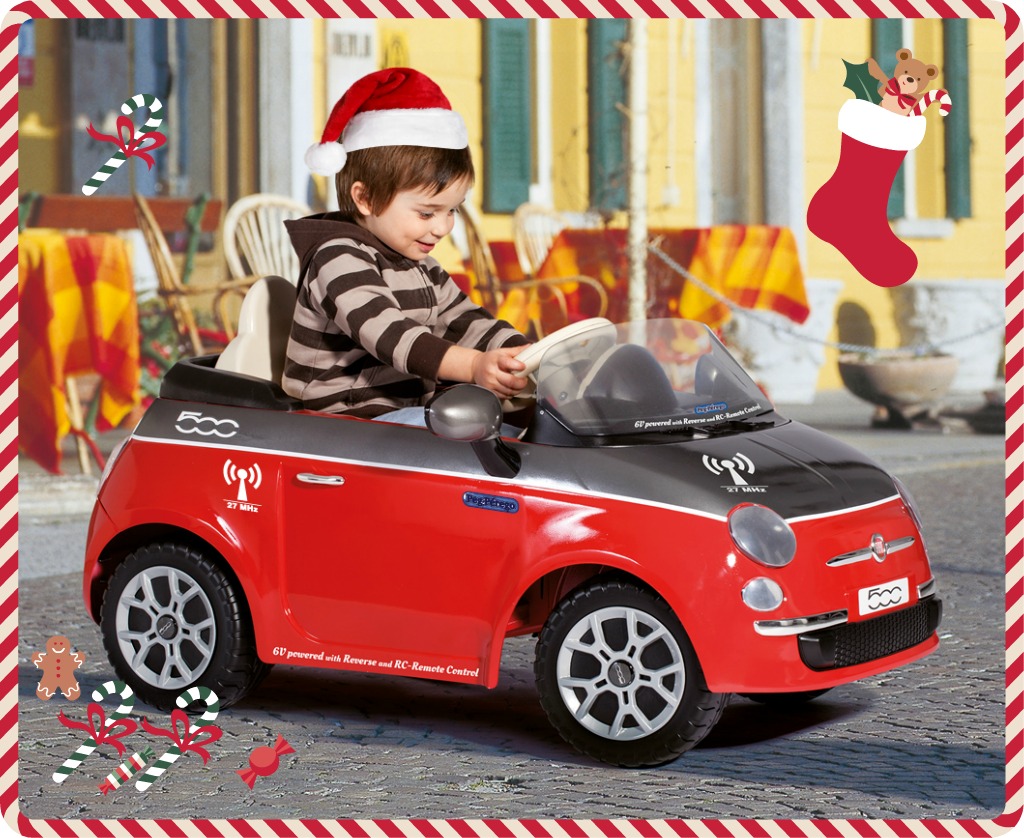 Our PegPerego Toy World does not end here. Read about all our models on our web site and choose safe, guaranteed entertainment to surprise your children
- this Christmas as well.