Here is one of our new 2014 products – Booklet - which stands out because it is so practical and maneuverable. The single handlebar and the four wheels with ball bearings mean you can push it with just one hand, just as one hand is all it takes to open and close it thanks to the book system. It is incredibly easy to use and even has a command to adjust the wheels without bending. The folded stroller is free standing and the sack remains inside (so it will not get dirty).
This all makes it practical for parents and comfortable for children. Booklet has a wide, comfortable, ergonomic seat, leg divider, platform and leg rest with eco-leather insert, which is very useful in such a strategic position. Children are safely strapped in (the safety harness has padded shoulder straps) and can rest comfortably in the reclining seat that locks in different positions, a detail that makes Booklet suitable from birth.
The Ganciomatic system makes Booklet compatible with the Primo Viaggio SL car seats (sold separately).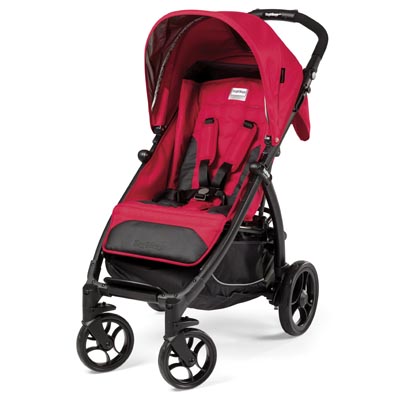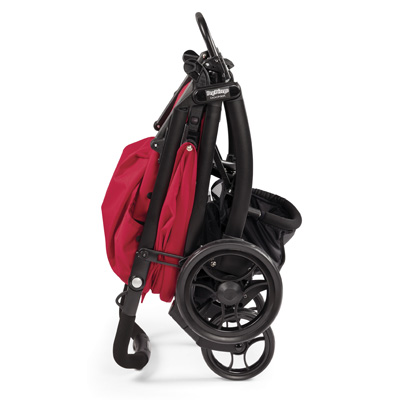 Booklet has an all-round hood that includes a sun canopy with built in UPF 50+ UV protection and a net window, to ensure perfect ventilation during the hottest season. There is an "easy-load" large basket in which to put your child's toys or the day's shopping.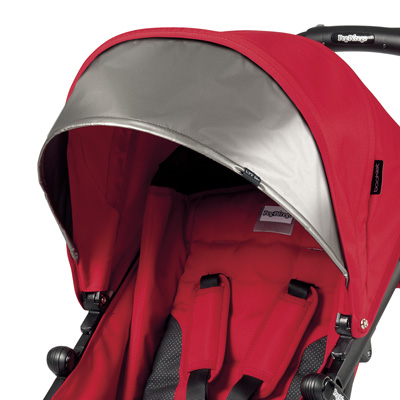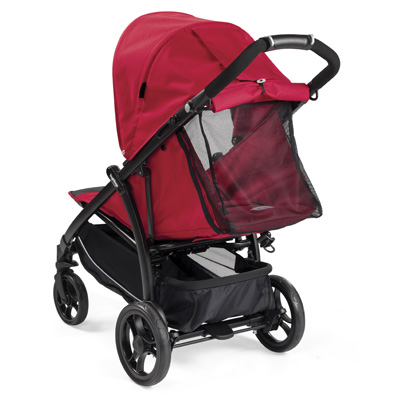 Booklet is versatile and dynamic and the whole family – i.e. the young passenger and the 'driver' – will find it really comfortable. It is available in four colors, Tulip (the red version of the images above), Fleur, Onyx and Aquamarine, shown below. There are a lot of accessories (sold separately) such as the bumper bar, cup-holder, blanket, rain cover, mosquito net and Baby Cushion.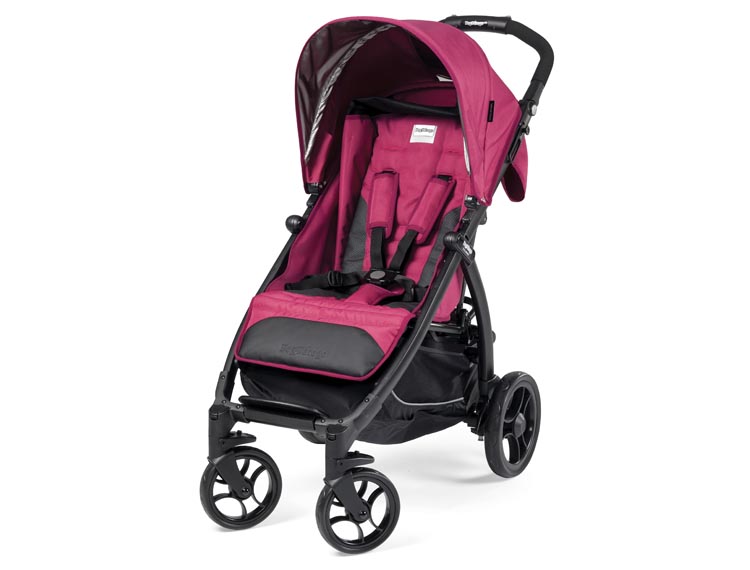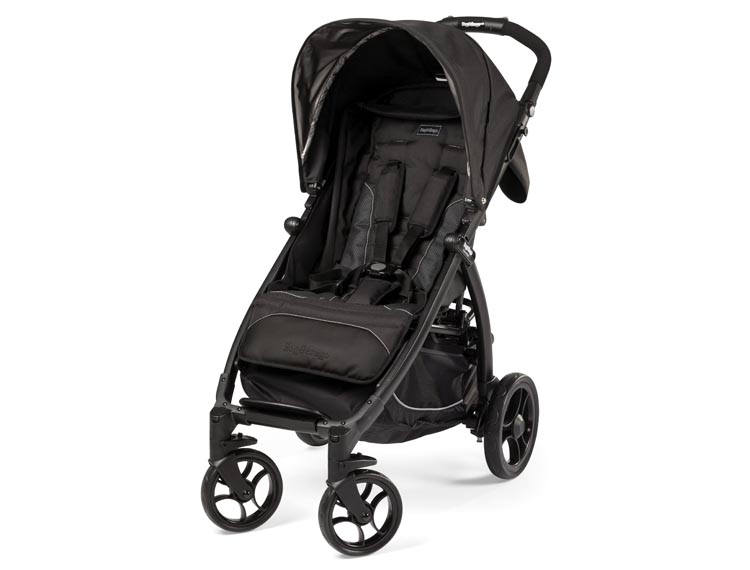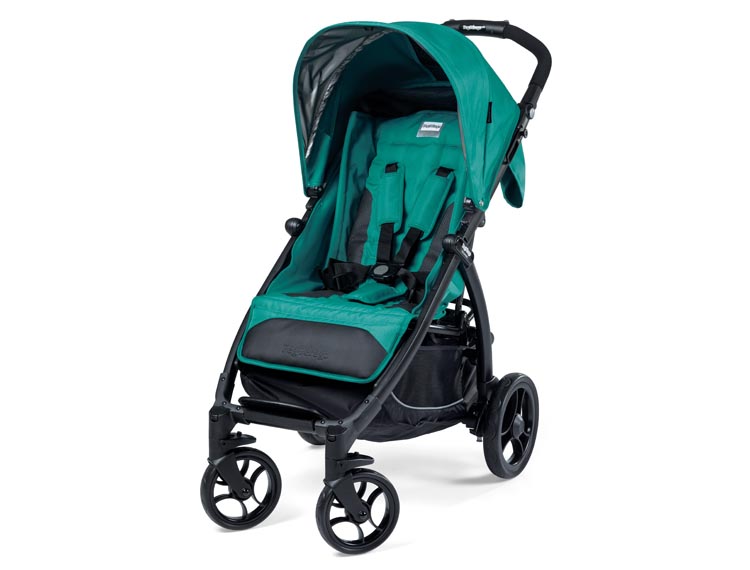 Lastly, here is all the -precious – information on weight and size, all in one simple table.