This information is included in the list of product features but is sometimes overlooked. This is why we want to underline the importance of a detail that makes all the difference.
Our brand-new Primo Viaggio SL car seat has already obtained prestigious awards even though it was launched a very short while ago. It obtained the highest rating (5 stars) as best product in its category in the June 2013 safety crash tests performed by ADAC, TCS , Stiftung Warentest, OAMTC. Rightly enough, we are very proud.
Our Primo Viaggio SL has an additional new feature that we are very keen to introduce – the sun hood made with fabric that ensures the highest protection against sun rays.
Every mother knows how important it is to protect children (and especially very young children) from direct sun rays, which is why hoods, canopies and sunshades are used so much. Now, with our new Primo Viaggio SL, the car seat-sun problem is solved thanks to the hood that has UV protection.

What does UV stand for?
It stands for "ultraviolet rays", which are rays in the solar spectrum invisible to the naked eye and damaging for the skin. Children must be protected against exposure to UV rays.
What does UPF stand for?
It stands for Ultraviolet Protection Factor, the protection factor used in fabric and clothes. It is not the same as that used in sun care products (which
have a SPF value) but the concept is the same.
What does 50+ represent?
In the UPF scale for clothes (and fabrics) the lowest value is 15 (good) and the highest is 50+ (excellent).
In our case, we made our car seat hoods with fabric that guarantees excellent UPF protection.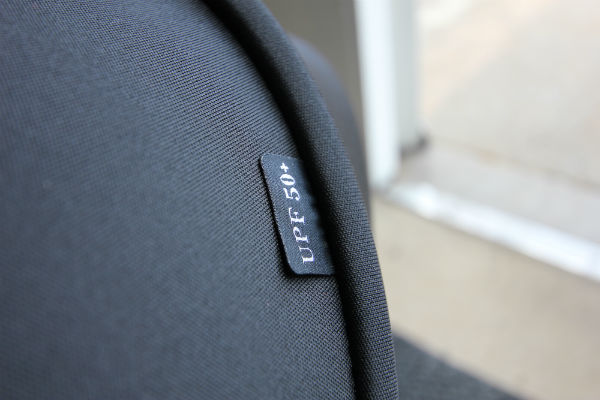 A UPF 50+ sun hood does not, however, mean you can stop behaving sensibly when it comes to exposing your child to sunlight – it is just added protection and safety. It's obviously worth it, isn't it?