Primo Viaggio SL is our new Group 0+ (from 0 to 13 Kg) car seat, suitable from birth to about one year. As you can imagine, putting a new car seat on the market is a complex process because the seat must satisfy many requirements to obtain certification.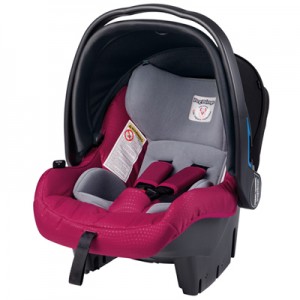 If this were not enough, Peg Perego sends its products to the institutes that deal with car seat ratings. These institutes assign the "final" rating, which is often what consumers check when they are thinking of buying a product.
As we told you last year, these highly structured tests with high standards are designed to reward excellence. This is the reason we are so pleased with the results obtained by our new Primo Viaggio SL.
Here is a translation of the article on the official Swiss web site: "In the 2013 TCS tests on car seats, 25 products were assessed and subjected to 150 collision tests and 1,000 individual tests. The subjects of the tests were safety during accidents, manageability, ergonomics, practical aspects and the presence of any toxic substances.  Ten products were "strongly recommended" and, for the first time, two were given excellent ratings.
(…) For the first time in 45 years of tests, two car seats obtained the top rating (5 stars). The Peg-Pérego Primo Viaggio SL car seat for newborn babies (which, until June, was sold only in Italy), is easy to use thanks to the Isofix base in the car and offers excellent protection in the case of accidents".
Yes, you've understood that properly! Our Primo Viaggio SL car seat, which until June was available only in Italy, has already set a record by achieving top 5-star rating, a rating that had never been assigned before. You can read the full article on the  TCS website or (in German) on the Adac and Oamtc web sites.
Below is an extract from the table published on the Adac web site.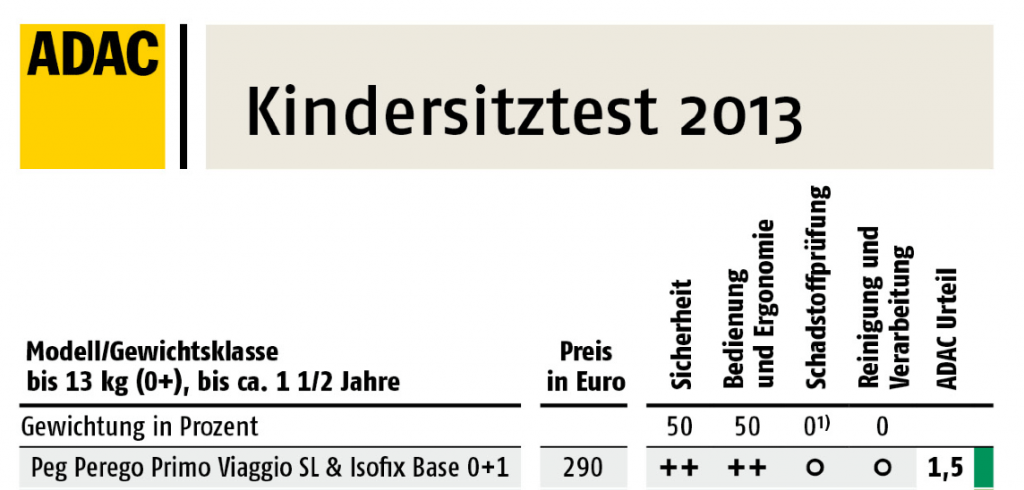 Do you remember that, for car seats, the rating is a score ranging from 0.6 to 5.5, with the lowest score being the best? In our case, the 1.5 you can see corresponds to Sehr Gut. Many German web sites and papers (sildenafil tablets offers Bild, DerSpiegel) have already published this piece of news and the press clippings cannot but increase, partly because space is always reserved for news that is in the customers' interest.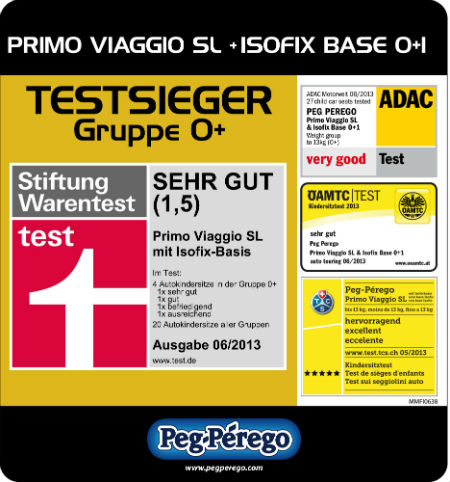 And here is the badge that will decorate our Primo Viaggio SL car seats, with a summary of the achieved results and the obtained awards. As we told you in viagra online next day delivery, the above mentioned tests are different and assess different properties. The results are also expressed in different ways (star rating, score etc). What we can say is that we  passed all the results with flying colors and this badge proves it.
Let's toast to this result!