Most of our strollers come with a foot muff. In some modular systems (the models with embossed fabric) the cover of the Navetta XL bassinet becomes the stroller's foot muff.
If your child is older and you have already bought our superlight stroller, Pliko Mini, you will know that the foot muff is sold separately. And now is definitely the right time to consider buying one!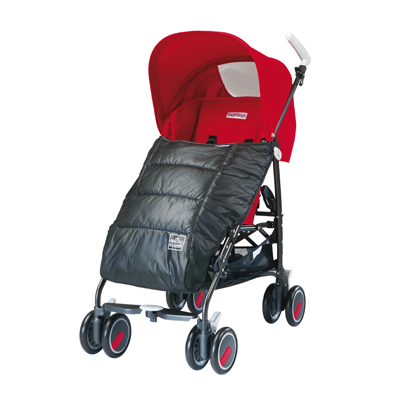 The Pliko Mini foot muff is waterproof, padded and available at the recommended retail price (€20). This soft, enveloping item is padded and has a cocooning effect that protects against the cold, even at very low temperatures. It is available in black – as you can see in the picture above – a classic style choice, unisex and one that does not show the dirt. It suits the design and details of our Pliko Mini well.
It is also a great gift idea, don't you think?