When the fall comes it's like an enormous, insurmountable "Monday." We get up reluctantly and reminisce about the holidays and the good weather. Sometimes we really need something to smile about. What do you think of this gorgeous girl pictured below?
Stare at her for ten seconds, and I dare you to hold back a smile!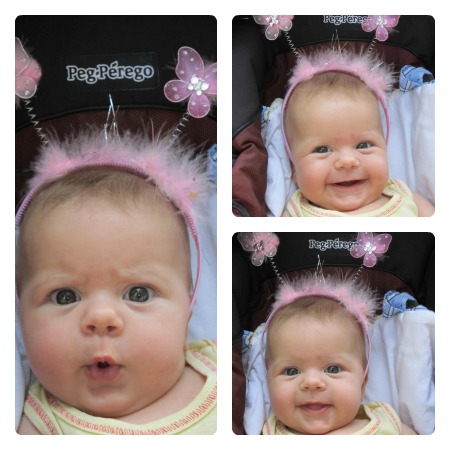 Perhaps you could buy one of these glitzy pink headbands for your own little one (or for your grumpy colleague, but you didn't hear it from us!) to start the day with glee. No, we don't currently produce them, but you can find all of our strollers here.
And if you have photos of your beautiful children rejoicing on one of our products, do share it with us on our Facebook page… A smile can light up one's day


A warm thanks to all those who choose to share their best photos with us.