We called it Mini because it is small, it weighs only 5.7 kg and it fits into any car boot. However, this super light stroller is just as good as its 'older brothers'.
It is suitable from birth because the backrest is reclining (more than 150°). It can be closed easily without bending. This free-standing stroller fits into any boot and leaves room for suitcases, shopping bags, balls, picnic baskets etc.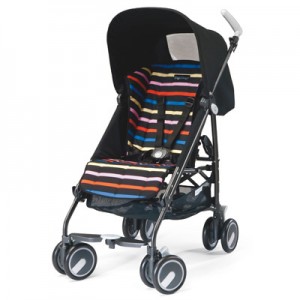 You will want to take such a versatile stroller everywhere. The central handle can be used to pull the stroller as if it were a suitcase with wheels. Alternatively, you can carry it from the side handle. The stroller's accessories include the travel bag (for flying).
viagra street cost is small but extremely easy to push. It has suspensions on the wheels that match the pattern on the fabric – how elegant is that? There are swivelling or locking wheels at the front and a brake on the back ones. The height of the handles is adjustable so that, however tall you are, you can walk comfortably.
Pliko Mini, maxi comfort: the reclining backrest (3 positions) and adjustable foot rest make this stroller perfect for napping – which is not always possible with strollers of this kind. Add the extras – mosquito netting, rain cover, waterproof hood, sun umbrella. Even the five-point safety harness can be adjusted, giving the passenger more freedom to move.
Would you believe it? We have made a 5.7.kg lightweight, free-standing stroller that can be closed, has a reclining backrest, wheels with suspensions, handles for transport, a large basket and a baby bottle holder! Is this magic? No, it's Peg Perego