Ducati means design, elegance, speed – this historic made in Italy trademark is still a roaring success on the world's most prestigious racetracks.
Ducati stands for love and enthusiasm that often begin in the family and are passed down.
Our toys – which we build working with the Ducati team – are perfect for feeding this love and enthusiasm in the very young!
We begin with 6-volt models (suitable for children aged one and over) and continue with "almost-racetrack" vehicles for the over-6s. Which is the most suitable for the family's Ducati-fan?
Select your model according to your child's age and remember that there are original accessories to complete this most eagerly awaited present!
Mini Ducati | Easy ride | From 1 year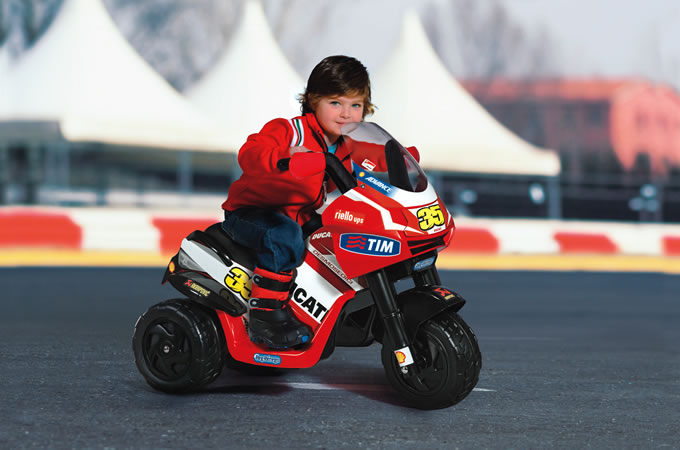 Ducati DesmoSedici | Easy ride | 2 years +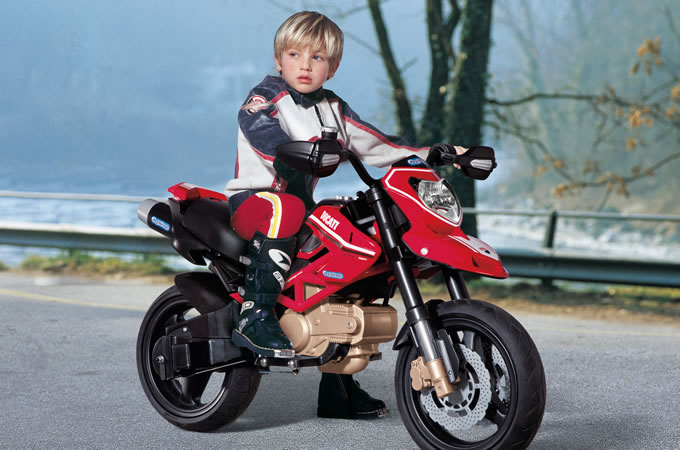 Ducati HyperMotard | 12 volt High Performance | 3 years +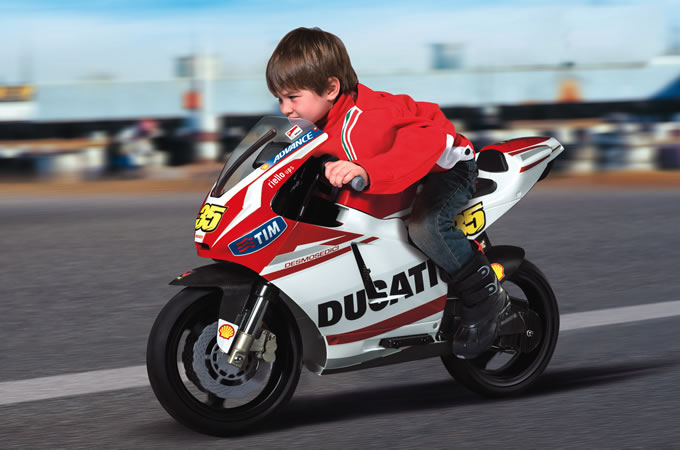 Ducati GP | 12 volt High Performance | 3 years +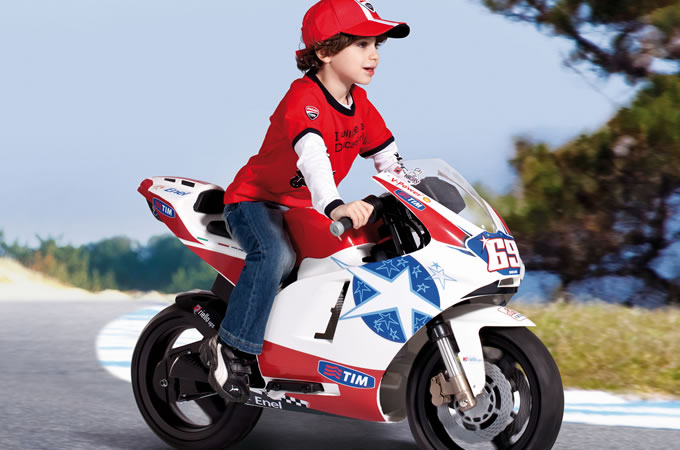 Ducati GP Limited Edition | 24 Volt Super Power | 6 years +