How can the replica of a design and mechanics jewel be described if not as a little jewel in itself? Ducati GP is an official product that represents Ducati perfection in a junior version, thanks to made in PegPerego skills and reliability.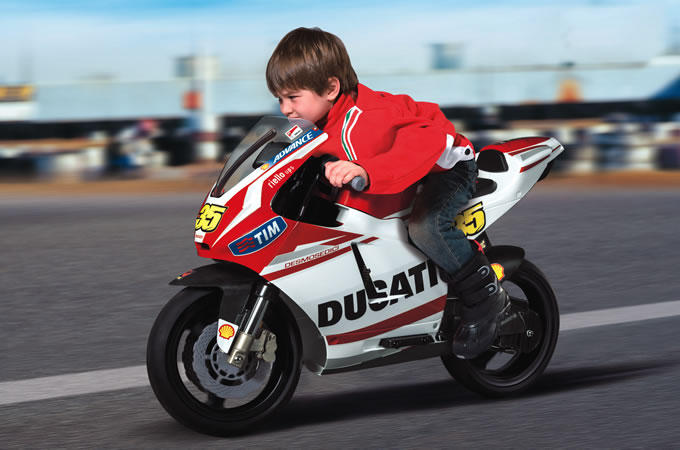 The technical specifications are an ode to "Italian-ness" on the road – handle accelerator, pedal brake, engine and horn sounds, tires with rubber tread, stabilizing wheels and centre stand.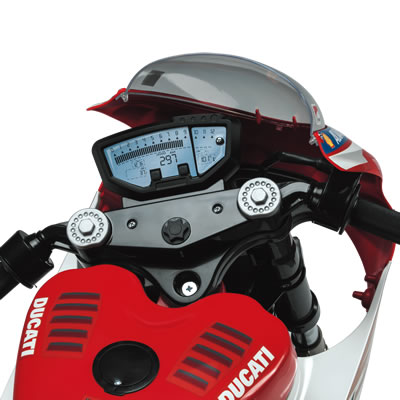 There are two forward gears, a 12 volt rechargeable battery and a battery charger included.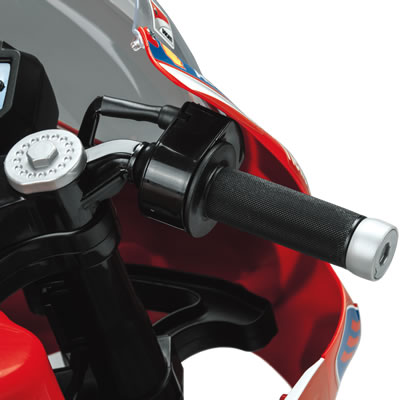 Suitable for children aged 3 and over,Ducati GP ensures dream performances for dashing young pilots who are able to appreciate this model's strength.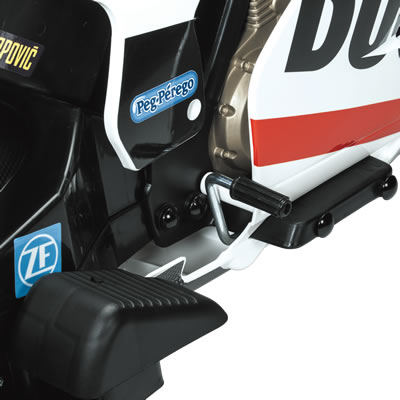 Can you picture your child smiling as he grips the handle to accelerate? Riding a Ducati GP? Exactly! We think it is great as well