The technical expression is "trailer" and it is attached to the back of our four-wheeled vehicles.
It can be filled with sticks, leaves and (why not?) toys. These wheeled containers will make your children's adventures even more exciting.
There are two available models.
Adventure Trailer can be attached to Gaucho Rock'In, Gaucho SuperPower, Polaris Ranger RZR 24V, Polaris Sportsman 850, Polaris Ranger RZR 900, Polaris Ranger RZR 900 Camouflage.
This strong, compact trailer, suitable for all kinds of terrain, can carry up to 30 kg.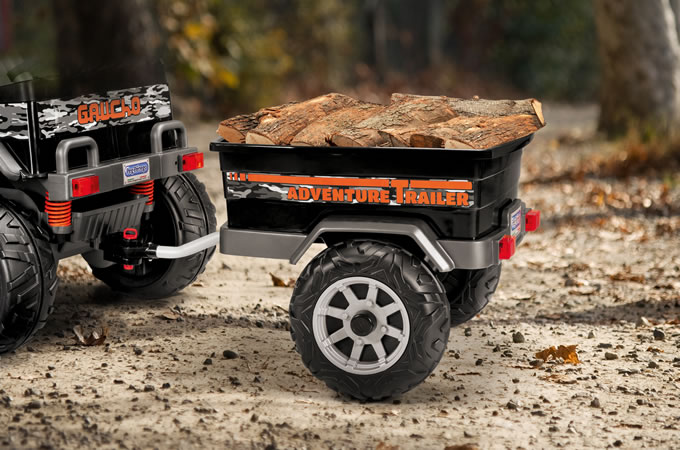 The second model is the John Deere Farm Wagon which, ideally, is the item that makes all John Deere models complete. It can carry up to 30 kg and has a removable handlebar. This exquisitely "country-style" accessory, which can be used on its own or attached to a vehicle, will add a thousand extra variations to outdoor games.
You have no more excuses – if you have one of our vehicles, now is the right time to buy an accessory. If you haven't got one yet… well, now is the right time to think about it