Every year, during the Cologne Trade Show, the Beberoyal consortium awards a prize to the companies that have stood out for excellence, the kind of excellence that represents the satisfaction of stores and end-consumers.
Here are the reasons for the prize we were awarded this year.
Peg Perego, for excelling in the field of  product research and design, for the Siesta Highchair.
Siesta is a multi-functional, super-compact high chair that grows with the  child – it is a comfortable recliner in the first few months, then it becomes a highchair for meals and playtime once the baby is six months old. The tray is removable, so Siesta can be used to seat the child at the table with the rest of the family.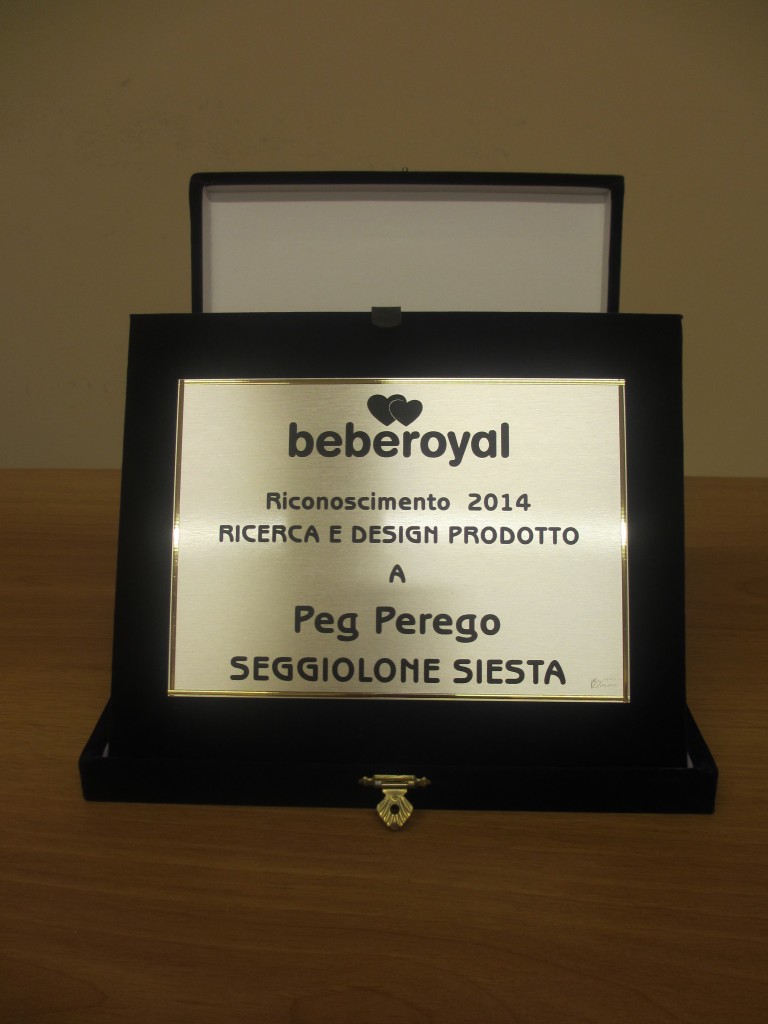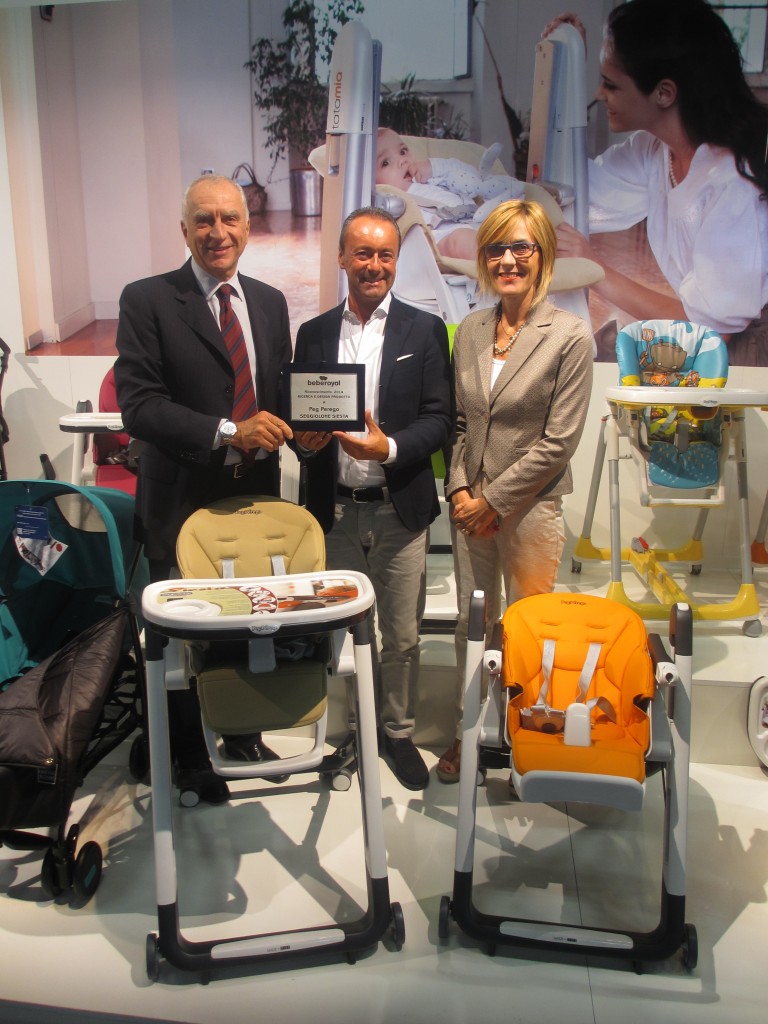 As you can imagine, we are extremely satisfied with this award that acknowledges the efforts we constantly put in the creation of functional, safe and high quality products.  Thanks to Beberoyal and to all the people who supported our work!