The 2014 FIFA World Cup has just ended and everybody is celebrating Germany, the winner of the tournament. The team classified for the finals after beating Brazil in a match that made history.
We have an extra reason to toast to this victory because we believed in German soccer when nobody else did

For the second year in a row PegPerego is the official sponsor of SpVgg Röhrmoos, a German under-10 soccer team.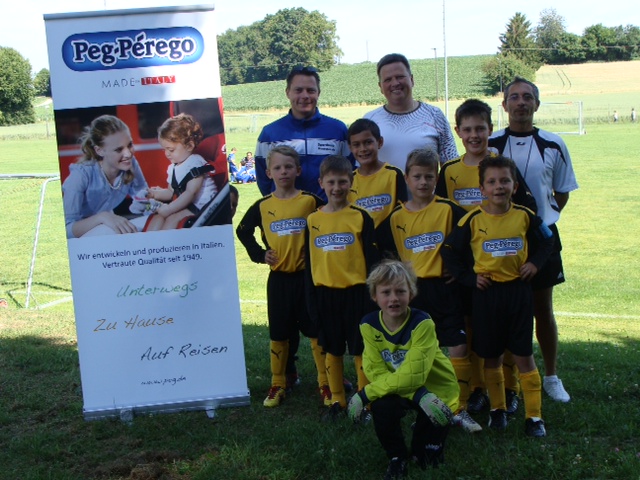 Will these young talents be future champions? We hope so and – for the time being – we will continue to support them enthusiastically! Also because their trainer is Luigi Pisano, an employee of ours, and his son is the attractive, curly-haired boy on the right.
Aren't we always saying we are a big, worldwide family?