Our new Polaris Sportsman 850 is the next vehicle your children will love. Suitable for children aged 6 and over, it combines amazing performance with guaranteed PegPerego quality.
With a 24 volt rechargeable battery, gradual accelerator pedal, 2 forward gears and one reverse gear, suspensions on the front and rear wheels and extreme-traction rubber tires with nitrile rubber red central line, it really deserves to be labeled "Super Power" in its category.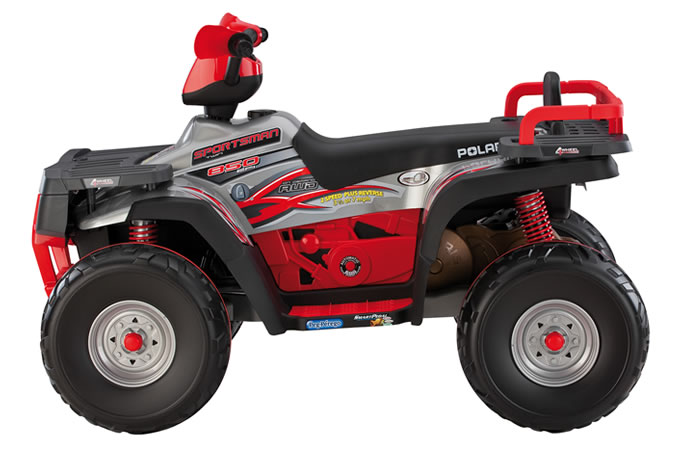 Capable of taking on any kind of terrain,  Polaris Sportsman 850 is stable and safe and, at the same time, it allows young pilots to drive confidently thanks to mechanics and design that are just as good as those of vehicles for "grown-ups".  You don't believe it? Look at the video!