When we met for the #MammeinPeg day, Andrea was due to be born – very due – he was born a few days after the event. Six months later, he is a handsome, smiling young man who sits comfortably in his stroller.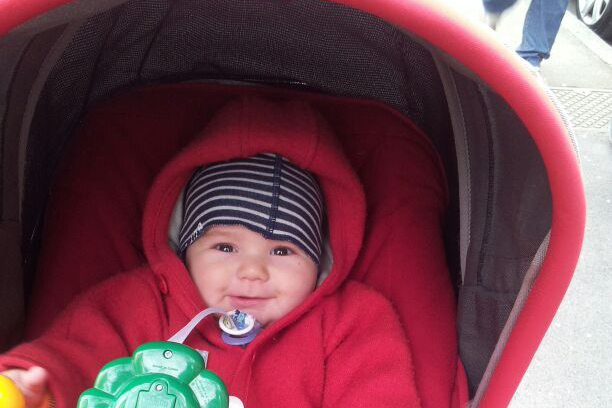 Here is what Francesca has to say about her experience with Book PopUp:
"Whoever is pushing manages to steer the Book Pop Up easily and, best of all, we can get it into all lifts (something that should not be taken for granted). To crown it all, the Book Pop Up passed the Granny Ornella and Aunt Ing. Giorgia test, an achievement that perhaps only the people who know them can truly appreciate.
We switched to the stroller two months ago and Andrea is very happy because he is bigger than average and was not happy with being stuffed into jackets and suits and then put in the car seat or pram swaddled in blankets. But he is happy in the stroller, and with good reason!"
You can read Francesca's review on the Blogmamma pages where, among other things, you can learn about love for scooters and about how a stroller can save soft cheeks from affectionate dogs.
You will also read that recently Andrea took part in an important event, comfortably seated in his Book PopUp – his mother's graduation.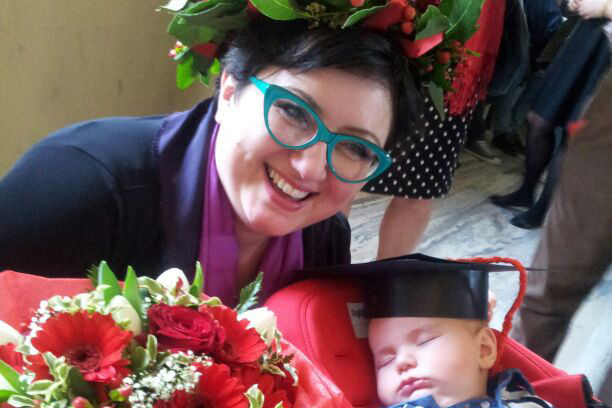 His peaceful sleep shows how our products allow children to sleep comfortably pretty much anywhere. Let's admit it though – our admiration is all for his mother Francesca and the team that helped her reach this important target. Well done!!