Mothers and fathers at the helm of a stroller have to encounter numerous obstacles. There is uneven terrain, broken surfaces and there are many steps that have to be faced before you arrive at your "destination".
One of the tests that our products are subjected to in the Testing Dept. – a test demanded by current regulations – is in fact the step test.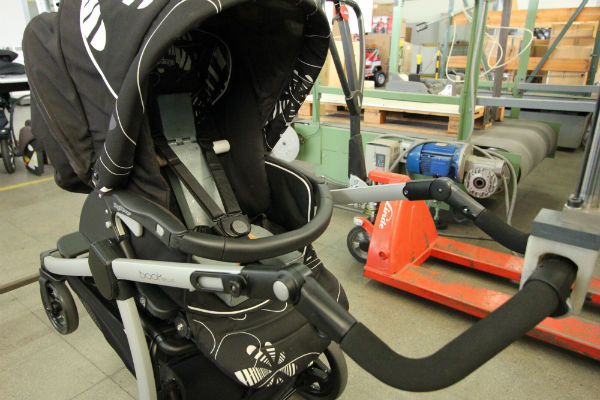 The stroller is "loaded" with a weight that equals that of a child, and an additional weight in the basket, and is subjected no less than 30,0000 alternative lifting cycles for the front and rear wheels by machine.
More or less as you can see in this short video.

If you think about it for a moment 30,000 steps are really a lot :-O Something tells us that you'll remember these pictures the next time you face the stairs