On the Internet she is known as MammaEconomia, discusses communication and the economy, lives in Turin and has a child who has just started infant school. Her second child, gender yet unknown, is on the way. You'll discover this sooner or later if you follow her on Twitter.
In the meantime Michela took part in the #MammeInPeg event and paid close attention during the presentation of the new BookPopUP. There is a special reason for her interest: "I did not leave the house with Ernesto early on because I couldn't work out how to open and close the pushchair!" Michela's blog account is really quite funny and we suggest that you read it in full.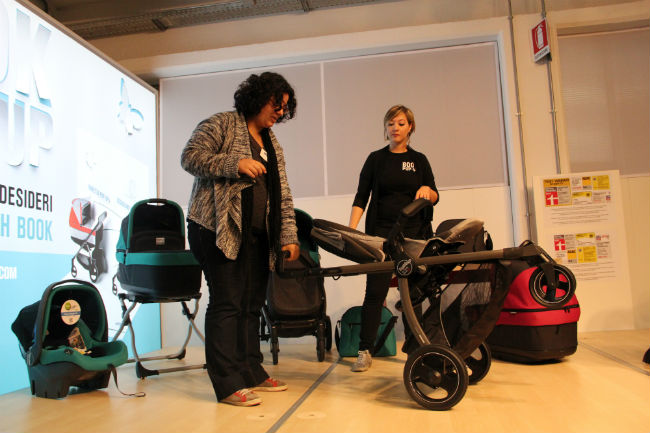 Here is Michela immortalized while she "tests" the famous step move, indispensable for every mother who gets around the city with a pushchair in tow. Was she satisfied? Read her post, and find out what she thought of meeting "the great" Lucio Perego.