Here is a load of car seats! Have you ever thought about it? We carry out tests to check the resistance of packaging to compression, collisions etc. In what condition will our load of items arrive?
A machine reproduces the "battering" that our packages are subject to when we deliver them to destinations in Italy and around the world. In this way we can check the conditions of our boxes when they "arrive" and make any changes we need to make.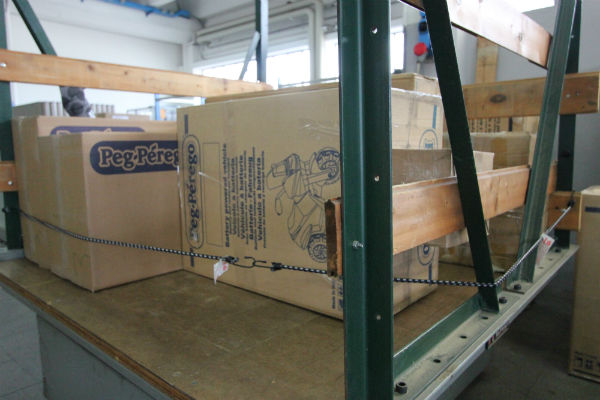 Here is our machine at work.
Falls are simulated by an operator dropping the item, which falls for 90 centimeters before hitting the ground at different angles. In this way we can check what happens to the boxes or products if they fall out of a lorry during transport or if they are dropped while they are being unloaded.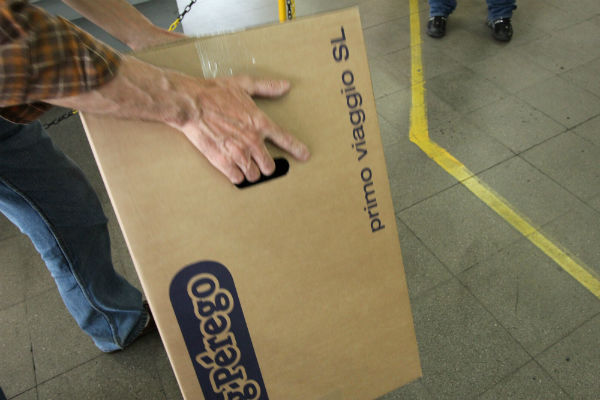 The information we collect is then used to improve the way our products are packaged. It's obviously worth it, isn't it?