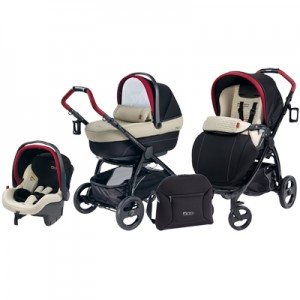 Our Book Plus Modular 500 is the result of a special project that we completed working closely with professionals of the FIAT brand. It is inspired by the FIAT 500, one of the historical models of the Turin car manufacturers and a landmark in Italian history, which was recently modified and put back on the market, where it was a roaring success. Because the FIAT 500 is the FIAT 500. And our Book Plus is the Book Plus. What more could you want from your child's first, official transport system?
The Book Plus Modular 500 is made up of:
Book Plus chassis: this innovative book-fold chassis can be closed with just one hand. Central handle for collapsing the stroller and moving it comfortably on 2 wheels, like a trolley.
Reversible coordinated seat that can be used on the chassis, with hood, rain cover and leg cover.
Navetta XL, a bassinet approved for cars and that can be mounted on the chassis.
Primo Viaggio SL, a car seat that can be attached to the Book Plus chassis as well.
Bag: a large bag with a mat to change the baby on.
For more details please read the product information sheet on our web site.
The 500 edition has details and inserts that match those of the FIAT 500 world. The seat cover is made of two soft and resistant pieces of jersey fabric with soft padding.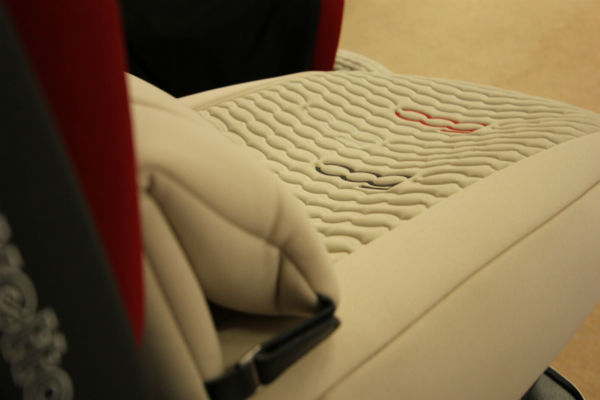 The "customized" one-piece handle is lined with eco-leather – just like the real steering wheel of the FIAT 500.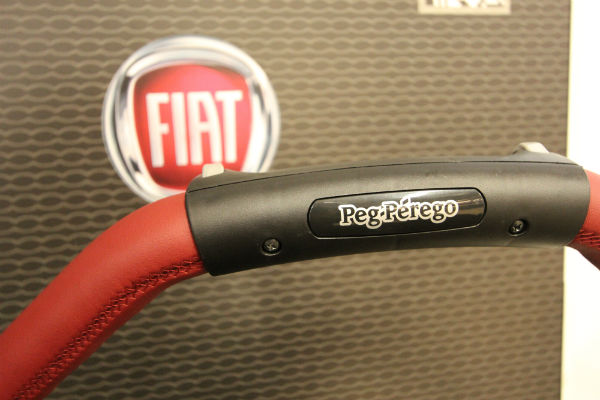 The car seat is our newest Primo Viaggio SL.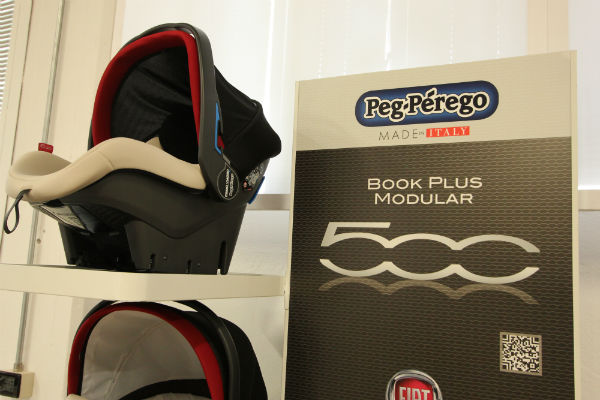 How much do you like this synthesis of Italian excellence? Learn about all the details in the dedicated brochure (pdf format).