Our yarn-dyed Pois Grey from the 2012 Taiana Made in Italy collection was very well liked. It could be due to the undisputed quality, the discreet and elegant color, or for any other reason, but we continue to receive positive feedback and we are very happy.
Of course, let's face it, even the kindness of the testimonials makes a difference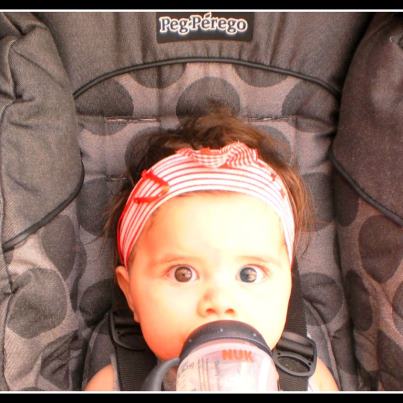 Thank you to all of our customers who shared photos of their babies with us (today we thank this one, naturally) and, if you have a made in PegPerego baby, don't forget to let us see how cute your baby is!