Pratico, the seat that revolutionizes the concept of compact lightweight stroller, is one of the surprises we have in store for 2013. What is it all about??
Pratico is a seat unit, a seat with hood, safety harness and front bar. A seat, not a stroller. Why?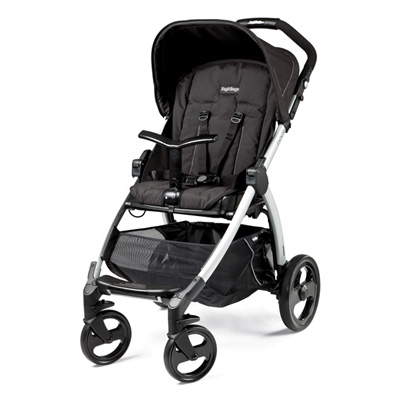 Because, as we aimed at broadening our range of lightweight strollers, we thought not of a new model but of an "accessory" to complete a set that families had already bought. We could have created a new stroller but we preferred to make a seat that could be mounted onto an available chassis, the Book Plus.
Pratico is the element that will allow your Book Plus to "evolve" as your child grows. Parents often buy modular sets (especially for the birth of a first child) that provide – in one solution – everything needed for moving with a child.
However, when the child grows, learns to walk and rhythms change, a lighter and more maneuverable stroller is required.
This means carefully storing away the modular set and buying or borrowing a lightweight stroller. Thanks to Pratico, this scenario is completely changed.
By changing the seat unit the Book Plus chassis can be used for longer, getting the highest return on the investment made and reducing the space used for storage at home (or in the garage, in the loft, storeroom, grandparents' house…).
With safety straps of adjustable height, reclinable backrest and foldable hood, Pratico expresses the quality of made in PegPerego at its best, taking into consideration the needs of modern families. This seat is more flexible, suitable for a growing child, wide and just as safe.
Pratico comes with a handy travel bag, so if you have a second child and have to start all over again, you can store it away safely