In 2013, nineteen years after the first Die Hard, the film that consolidated Bruce Willis' success on the big screen, the actor will be coming out with a new chapter in the saga revolving around the tough cop John McClane.
In the mean time, just six months ago Bruce Willis became a father for the fourth time. The baby girl, born on April 2, is called Mabel, and is the daughter of Emma Heming, the model Bruce Willis married in 2009 after separating for good from Demi Moore. After having three children (all girls!) by his first wife, at 57 Bruce is tackling fatherhood once again… and he doesn't seem to have lost his "touch", or his tenderness.
A month ago, Bruce was immortalized in Paris, where he is shooting a film, as he was leaving his hotel, confidently and carefully carrying the sleeping Mabel in her car seat.
Hang on…let's take a good look. Do you see what I see? That's right! It's our very own Primo Viaggio Tri Fix K, upholstered in our Java fabric.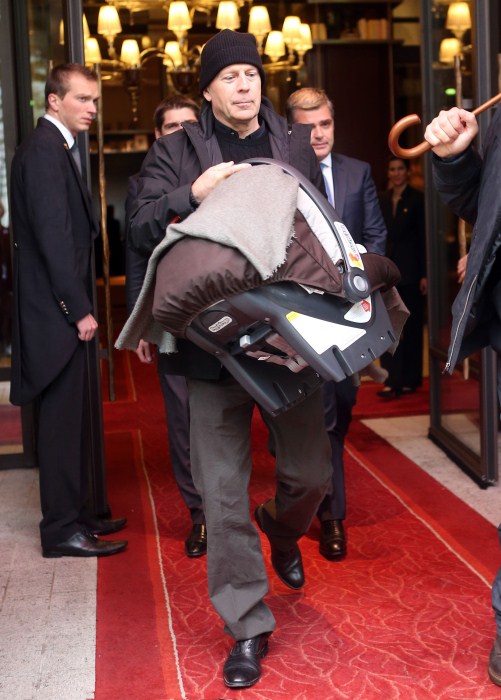 What can we say, a part from expressing our satisfaction? That even the most fearless seek quality and safety when it comes to their children? That it's amazing how, with a child and six films a year, Bruce Willis has had the time to choose the best for his little one? That we too think Java is just perfect on the red carpet?
See all the pics in this gallery. Yep, that's what we thought: "Bruce Willis really knows what he's at…"