Safe for children, easy to use for parents: these have always been the guiding principles behind everything made in PegPerego. Safety is important is a number of areas, but when it comes to car travel it is especially crucial. This is an issue we have always taken seriously, both in terms of our products, always on the cutting edge and designed to fully observe institutional standards, and in terms of the company's commitment to raising awareness of car seat safety for baby and child.
This is why we are excited to present the brand new Viaggio 2-3 Surefix, the perfect complement to a range of car travel solutions enabling you to choose PegPerego from birth to your child's 12th birthday.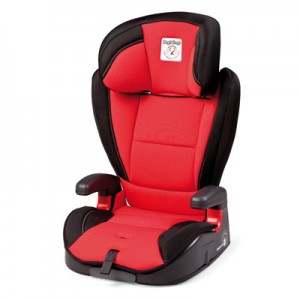 Viaggio 2-3 Surefix is a car seat for children weighing 15 to 36 kg, and is therefore suitable for children aged 3 to 12. Its main features are protection and versatility, as Viaggio 2-3 Surefix can be adapted as your child grows.
Viaggio 2-3 Surefix comes with a wide protective backrest and an enveloping headrest, essential when the child naps, that can be adjustable in height. The seat protects the child against side impacts and provides maximum stability around corners thanks to Surefix fastenings. The reclining backrest and adjustable seat ensure maximum comfort even on long trips. The seat also comes with two retractable cup holders.
Light and easy to install and dismantle, sildenafil citrate tablets 100g has a double approval because there are two possible installations: with the vehicle's 3-point seatbelt (universal category) or with the vehicle's 3-point seatbelt and Surefix fastenings (semi-universal category).
viagra mg 25 is worth more because it gives you more: watch our presentation video to discover all its features and functions.