The choice to line our models with denim is a tribute to contemporary women, who fulfill their multiple roles as mother, wife, working woman, daughter, friend and dreamer with ease. In this they resemble denim: bold and plucky, and at the same time versatile and flexible, ready to adapt to any occasion and needs.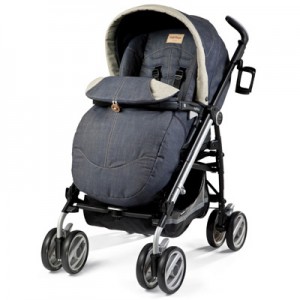 Resistant, unisex and eye-catchingly trendy: after all, who says a stroller can't be fashionable?
Our denim models will appeal to dynamic mothers who value practicality, sporty mothers who choose comfort, and "new classic" mothers for whom denim is a timeless classic.
Both simple and sophisticated, the features that make ​​denim a great classic are highlighted on prams, strollers and car seats.
The models available in denim are: the strollers Pliko Mini, Pliko Switch Easy Drive, Pliko Switch Compact, Pliko P3 Compact, Pliko P3 Compact Classico and GT3, and the pram Young. Choose the solution that's right for you and your child and discover denim, a resistant, user-friendly material for which no adventure is too great.